The company: Lenspen has been a long time around with their simple goal to make products that remove fingerprints. They have been around long enough to provide their famous Lenspen, used for removing the grimy fingerprints from the front of lenses of DSLRs and the likes, for companies like Nikon, Canon, and Nasa.
Design: Its small functional design and reliability make the Lenspen quite the portable tool.  This becomes extremely important for the everyday photographer who needs something they can fit into their pocket or camera case. For myself, the Lenspen has truly become a savior for my 50mm and has earned its spot in my compact DSLR case.
Durability: Even after several years, the Lenspen continues to work brilliantly, and has never missed a spot. There are signs of wear on the front, but the Lenspen cleaning solution has managed to keep up. The cleaning solution itself is constructed out of a type of carbon cleaner, similar to old school window cleaning with newspapers.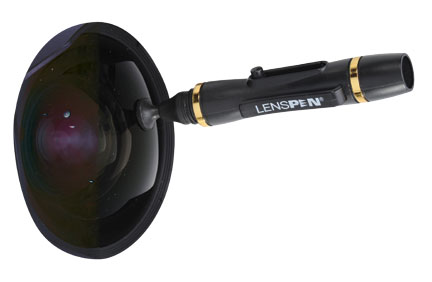 Recommended for any photographer
4.5/5 Apples
Price (Lenspen): $15
I was also able to get my hands on one of their other bestsellers, the SideKick. The SideKick uses a large pad that uses LensPen cleaning compound in order to gently remove oils from glass                                                                                                                                                                                                                                                                                                                             screen. It comes in a travel friendly folding package and is rated for 150 cleanings per pad (Refills are available).
The SideKick does not seem to have as much durability as the Lenspen due to the amount of surface area of screens that it must cover. For that reason, I would recommend getting several refills if you plan on getting the SideKick.
Price (Sidekick): $20
Refills (2): $15
3.5/5